According to the website, National Today, Work like a Dog Day is "inspired by the strong work ethic of canines, especially service dogs, [but] is meant to honor people who put in that extra bit of hard work." It is essentially a cooler version of Labor Day inspired by our canine companions! There are a few ways to celebrate this glorious holiday listed below:
Work Like a Dog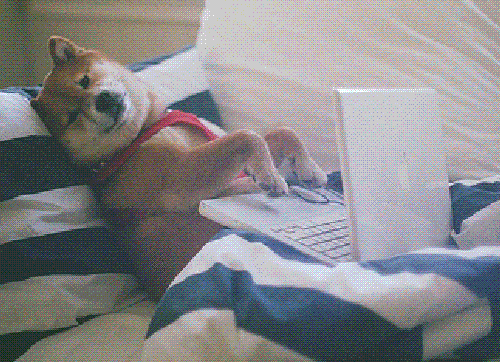 One of the best ways to honor Work Like a Dog Day is, well, by working like a dog. Every day, our dogs are happy and eager to serve us; try emulating that. Arrive early to work and stay late. Take initiative on projects and assignments. Ask your boss if you can offer extra help around the office and have a positive attitude.
Give a Dog a Bone
Whether a child, companion, coworker, or canine, we all know someone who works harder than most; reward them for all that they do. Dogs are encouraged to behave and complete tasks through praise, treats, and love. Similarly, we humans need validation and appreciation to motivate our work behavior. For instance, treat your boss to a free lunch, do a chore for a sibling, offer to take a shift a coworker doesn't want. Even a simple thank-you card and a heartfelt message from you would suffice.
Let Sleeping Dogs Lie 
In celebration of Work Like a Dog Day, you could take the day off! After a long day of work, dogs need plenty of rest so they can continue serving their owners. In the same way, humans must rest and reset, so we can function properly and efficiently. Take the day to snooze on the couch with a furry friend nearby, or stop by an animal shelter and play with puppies. Do things that will free your mind of work worries for the entire evening. Let sleeping dogs lie and laissez les bons temps rouler (let the good times roll)!
Thanks for reading, and enjoy an image of my dog Sweeti, a ten-month-old Swedish-Danish Farmdog!